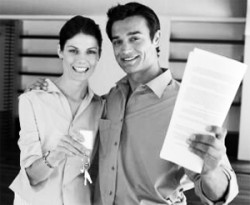 For expert offer in compromise help in Indianapolis, look no further than the pros at Taxation Solutions, Inc. We're the region's premier choice for individual and business tax services, including helping you negotiate the best tax settlement to help you leave tax problems behind for good. If an offer and compromise is right for your situation, we'll do our utmost to secure one on your behalf. Contact us via phone or e-mail now to learn more about how we can help you!
What Is an IRS Offer in Compromise?
In instances where your tax debt has ballooned beyond your ability to repay it in a reasonable amount of time, you may be eligible for an IRS offer in compromise. This settlement generally reduces your total debt balance, in exchange for assurance that you'll pay the remainder. With an offer in compromise, the IRS would rather recoup some of what you owe than lose the whole amount. This beneficial tax settlement can turn your financial nightmare around.
You'll need professional help to negotiate an offer and compromise in the most effective way, and Taxation Solutions, Inc. is prepared to step in. We have more than 40 years of experience among our staff, and we're fully licensed and insured. As offer of compromise specialists, we'll be able to quickly evaluate your potential eligibility and come up with an effective plan of action. We'll work hard to get you results you can trust.
Call today to schedule your appointment!