Are you currently struggling to pay off IRS back taxes? Is your company experiencing business tax problems? Do you need help negotiating an IRS settlement? For these and other tax-related issues, you can look to the pros at Taxation Solutions, Inc. Serving the Indianapolis area and beyond, we're here to bring individuals and business entities expert tax relief. From help with preparing for an IRS audit to assistance negotiating an offer in compromise, we can provide you with all of the assistance you need to solve your most troubling tax problems. Call or e-mail us right away to learn more!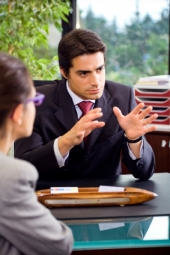 Whether you're struggling with IRS penalties or trying to wade through business tax problems, waiting to get help is not the right move. Through fees, interest, and penalties, the IRS will tack on more to your overall tax debt the longer you go without addressing the issue. As soon as you determine that you have a tax problem, contact the tax resolution specialists at Taxation Solutions, Inc. We're always ready to provide our clients with tax help, even in emergency situations.
Our tax attorney and other consultants can address:
Filing back taxes
Correcting misfiled returns
Handling business tax problems
Negotiating IRS settlements
Representing you at IRS audits or in tax court
Helping you avoid future tax troubles
Regardless of what your specific tax concerns are, the experts at Taxation Solutions, Inc. will be able to offer you a solution that works for your situation. Over the years, we've worked with everyone from individuals to small business owners, truckers to corporations, and beyond. When you turn to us for IRS audit help, tax settlements, or other assistance, we'll navigate your tax problems to determine what your best step going forward might be. With our help, you'll be able to put your state or IRS back taxes behind you and move on to a  brighter financial future.
Reliable Tax Resolution Services
At Taxation Solutions, Inc., our main goal is to ensure that our clients don't suffer from IRS penalties and other tax problems for too long. If you have the IRS breathing down your neck over back tax debt, misfiled taxes, or any number of other tax-related issues, you can count on Taxation Solutions, Inc. to come to the rescue. We have more than 40 years of combined experience helping clients with tax settlements and tax resolution services, and that means we have what it takes to provide you with effective tax debt relief.
If you're ready to solve your tax problems, don't hesitate to call on us for help today!