If you have tax issues that are linked to legal matters, you'll need the assistance of a tax attorney. Tax attorneys are trained and educated regarding all of the tax laws that might affect you. And, of course, tax lawyers can represent you in a court of law and give you access to attorney-client privilege. In the case of severe tax issues, these services can be vital.
If you need the assistance of an IRS tax attorney in the Indianapolis area, get in touch with the pros at Taxation Solutions, Inc. We have a tax lawyer on staff who can help you unravel whatever tax-related issues you might have. If you need representation in tax court, we have you covered. Don't suffer through tax troubles on your own when you can turn to us and get the assistance of a qualified income tax attorney today.
Part of providing top-notch tax resolution services is viewing each client as an individual. Taxation Solutions, Inc. never offers cookie-cutter service, and our tax lawyer will always ask about the circumstances that led to your current financial situation and look for personalized solutions that meet your needs and your budget. Our tax lawyer's goal is to find a tax resolution scenario that is not only satisfying to the IRS, but also effective in bringing your tax problems to a close.
A Tax Attorney You Can Trust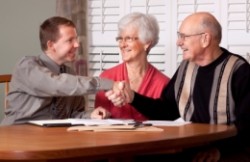 It's important to Taxation Solutions, Inc. to be your comprehensive choice for IRS assistance in the Indianapolis area. If your only way out of trouble with the IRS or federal tax authorities is with the help of a tax attorney, we'll bring in our tax lawyer to assess the situation and provide you with the answers you need. You can always trust the tax professionals at Taxation Solutions, Inc. to have your best interests at heart.
Want to know more about what tax attorneys can do for you? Get in touch with Taxation Solutions, Inc. right away. We'll be happy to answer any questions you have about working with an IRS tax attorney. Our office will always listen to you and be honest in our assessment of your situation. If your problems don't require the services of a tax law attorney, one of our other tax specialists will handle your issues and bring you tax relief. If having a tax attorney in your corner is the right move, you'll have instant access to an experienced, knowledgeable professional who will work hard to make your tax problems go away. Call now to get a free consultation!